Mark and the Texas IRA team have had the privilege of meeting and learning from many influential and knowledgeable people in the United States. These opportunities have provided a special insight and understanding which can benefit our clients. In addition, the depth of our experience and knowledge contributes to our ability to offer custom and comprehensive financial advice.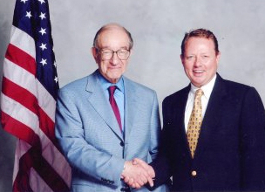 "I have found no greater satisfaction than achieving success through honest dealing and strict adherence to the view that, for you to gain, those you deal with should gain as well." (Alan Greenspan, Former Chair of the Federal Reserve of the United States)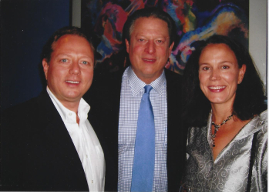 "I have always been fascinated with those who try to look over the horizon and see things that are coming at us." (Al Gore, Former Vice President of the United States).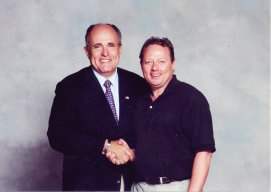 "Change is not a destination, just as hope is not a strategy." (Rudy Giuliani, Former Mayor of New York City, Attorney to President Donald Trump)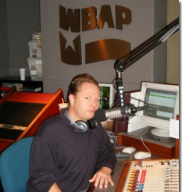 Formerly, Mark was the host of The Texas Financial Focus, a popular feature which aired twice weekly on WBAP Radio--News/ Talk 820 in Dallas/FortWorth.
Mark with Wisconsin Senator Ron Johnson discussing current events and recent political conditions.